In theory the title really should have been: 'Hidden champions' in public sector organizations'. Particularly considering that the official language in these organizations is free from anglicisms. Working directly with people, you soon realize that development doesn't stop beyond the gates of the public sector organizations.  To many people, 'hidden champions' probably sounds strange. It probably conjures a negative or disconcerting image or feeling. However, the term 'hidden champion' is used in many publications in the private sector to express praise, esteem and appreciation.   So it evokes and is associated with a different inner image. A positive image, because the phrase 'hidden champion' in public sector organizations is actually a tribute to these organizations.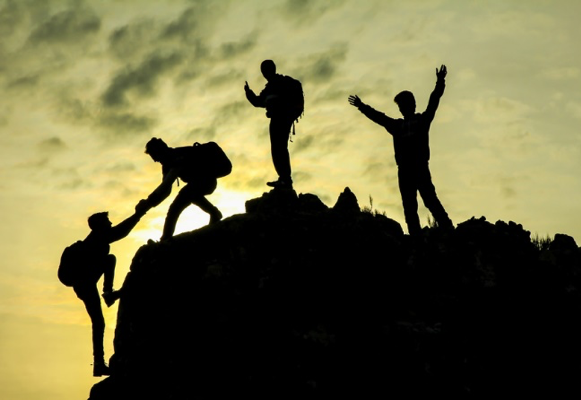 As a former manager and as an organizational consultant and trainer, I have worked for almost 30 years in private and public sector organizations.  My experience with both cultures under one roof began in my mid twenties.  First, in the 90s, a new branch was established in Hamburg, intended partly to comprise young employees from private banks in Hamburg alongside experienced and long-serving employees of Nord/LB. Nord/LB was established in 1970 by the merger of Braunschweigische Staatsbank, Hannoversche Landeskreditanstalt, Niedersächsische Wohnungsbaukreditanstalt Stadtschaft and Niedersächsische Landesbank Girozentrale. That says it all. Anyone can imagine that in some things coexistence was very bumpy in the beginning and for both sides the 'boys' private banking culture' and the 'Nord/LB culture were very strange.
My other personal experiences, which range now from public sector companies, to federal institutes and city and district authorities, have revealed one thing: "People remain human!" whether they're in the private sector or a public sector culture.  And the demands on managers and staff are very similar.
The very intensive work in public sector organizations shows that different levels of development in organizational maturity are present in these organizations too.  The challenges are diverse and the following list includes just some of the key subjects:
Progress in digitalization
Provision of services close to citizens
Countering the speed of new legislation
Tackling the refugee situation
Re-design crisis managemten, in particular under media attention
Promote modern und up-to-date organizational development
Implement change in managment from the 'technical manager' to 'non-technical manager'
Improve and develop conflict managment: actively shape, rather than avoid, conflicts
n a very successful public sector organization, cooperation and dialogue has lead to the idea that in these cultures too we have our 'hidden champions' in Germany.  To return to the thought at the start of this blog: These champions are definitely more 'hidden' than our 'hidden champions' in the private sector. But we should do what we can to promote this development. Modern public sector organizations play a valuable part in promoting and furthering our financial and social development.
¹ See also Blog No. 2 "People remain human".